Revolutionizing the world of oral care
The oral care dinosaurs we all know have been standing still for way too long. We're not like them. We do things differently here.
It's in our nature to push things forward. To find greatness in the unknown, to challenge conventions. We like to shake things up in our pursuit of better oral care.
We use nature's super ingredients. And we use science's super brains. Together they are more than the sum of their parts. To give you and your super+loved ones something extraordinary.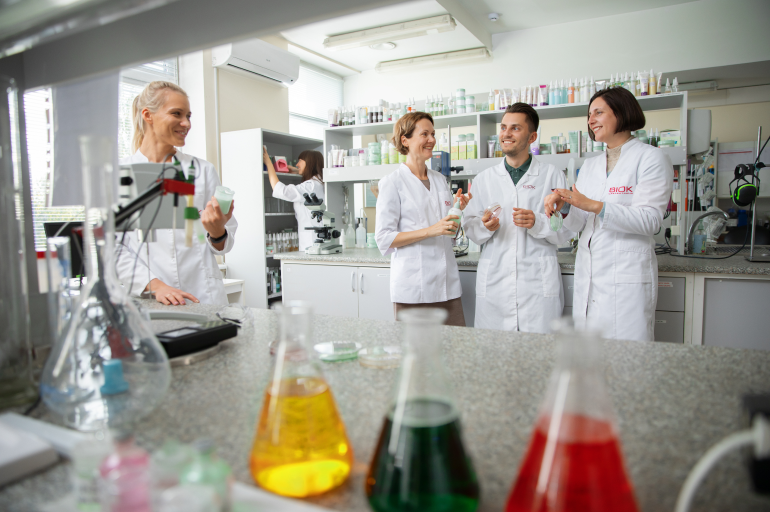 BIOK Laboratory was founded by 5 passionate biochemists with an extraordinary drive to create innovative skincare products solely using natural ingredients.
We have over 30 years of experience in formulating and producing natural and organic cosmetics enriched with plant-based, herbal, bio-technological and synthetic active ingredients for healthy skin, hair and teeth.
Our philosophy has always been nature and innovation focused and we constantly raise the bar by working with the best of the best in the global fields of biology, chemistry, odontology, dermatology and cosmetics.
We conduct thorough research and promote complete transparency. And this way of working proves to be very successful. Our products are recognized by dermatologists and dental care professionals all around our amazing planet. And our high quality standards and efficiency are embraced by people in the Nordics and both Central and Western Europe.